LVM Track MONTHLY UPDATES, WHAT'S NEW
Good day LVM Track clients and partners! This monthly newsletter covers plenty of updates, so make sure not to miss out. Many features and companion apps have been enhanced to help drive more benefits to you and your fleet.
LVM Track Main Portal Updates
VIN Decoder Update
With a recent update to the VIN decoder within the "Profile" tab of a unit's settings, you will now get even more fields populated automatically with essential vehicle information.

New Feedback Tool
In the Dashboard view (within the Monitoring section) as well as when selecting the new "Vector" map options within the map button, a Feedback Button has been added to collect feedback from end users regarding these relatively new features. This will help the development team collect information from users that are working with these features on a day to day which will help to better improve future updates and enhancements with these features.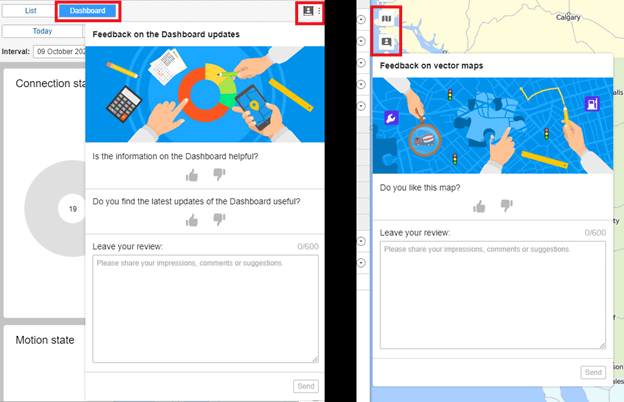 Maintenance+
Sending notifications to private Telegram channels
Notifications used to be sent to only public Telegram channels, now you are able to send notifications to private Telegram channels as well.
Unit Cost for a specified time period
A new calculation function has been added. You are now able to calculate unit maintenance cost per KM/Mile for a specific time period and not just entire lifetime. You can specify the required period you want to calculate from the calendar.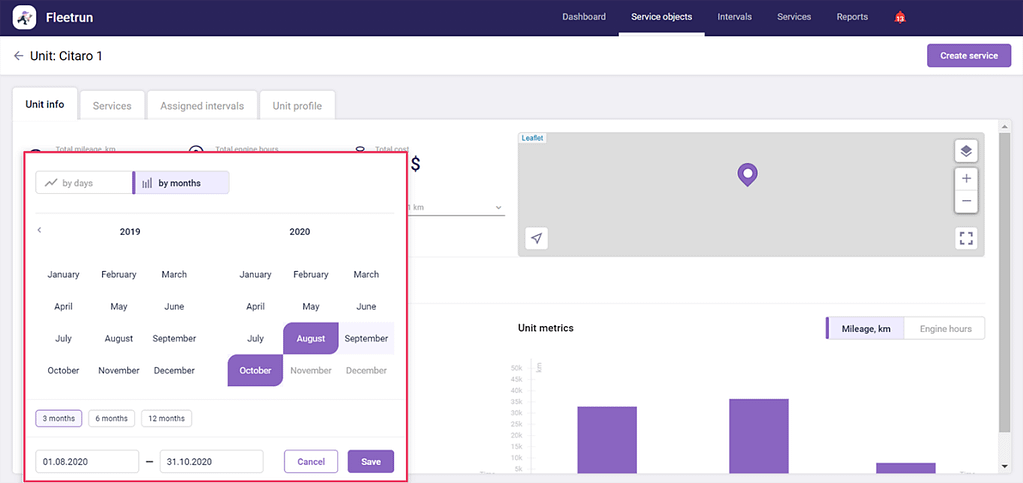 The total cost of unit maintenance for the selected period is divided by its actual mileage for the same period. The cost of the selected period is displayed on the right in the calendar.
Displaying the average cost of several units in a report
You can now obtain the average cost of several units in a report. The following options have been added to the reports tab in the user interface, within the report type field.
By fleet cost per 1 km
By unit cost per 1 km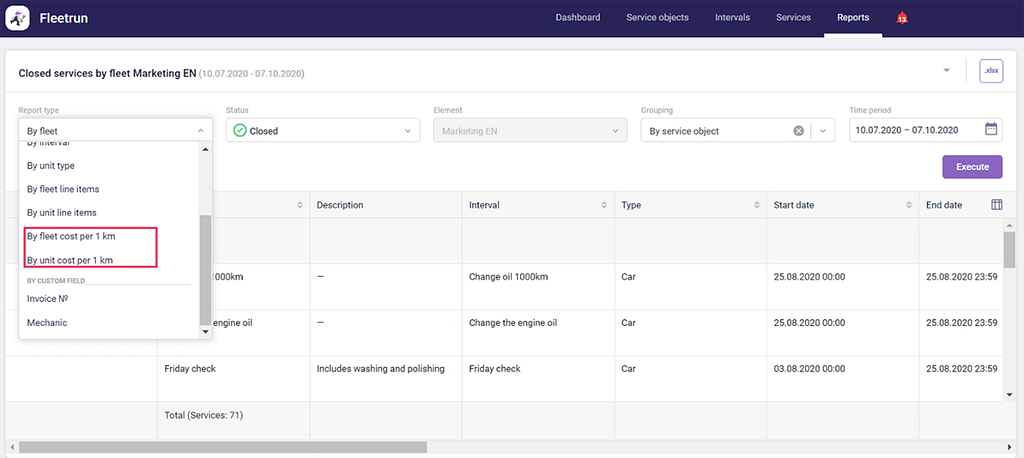 This report gives you a comprehensive overview to analyze which month was profitable, when there were losses, for instance due to car breakdowns or other factors, for the required period (for example, for a month).
Unit mileage since operation start
In the unit profile, you can specify the mileage value since the vehicle started its operation. This value is the actual mileage of the unit. It is needed to calculate the average unit cost correctly.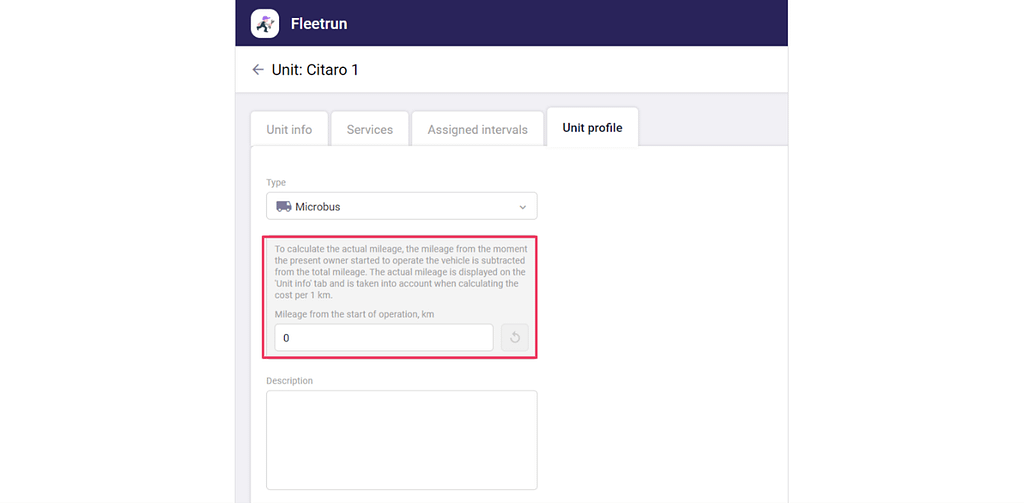 Logistics
Custom Fields column added in reports
The new custom fields have been added as a column in unit reports. After you activate this option, the table displays all columns with custom fields for the selected report period. Now the custom fields are displayed both in report tables in LVM Track hosting and logistics reports.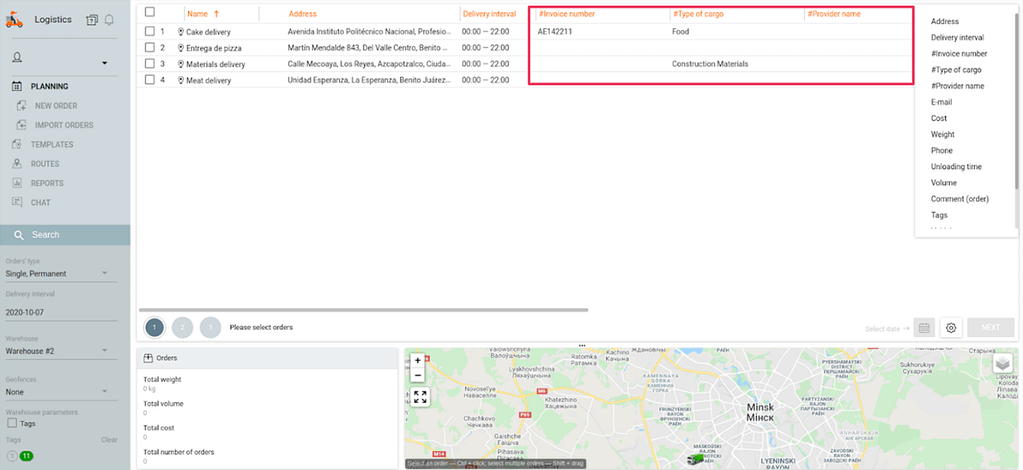 In addition, the new custom fields will be displayed in the exported file, both .xlsx, and .pdf.
Please note that the custom fields column group is available only for the report with detailization since only orders have custom fields. Without detailization, there will be empty columns in your reports.
Required custom fields
Last month, we introduced the new custom fields feature. Custom fields can help you do in-depth analysis by creating custom fields with additional details. You can add and remove these custom fields. You can edit these values at the planning stage in active and planned routes.
These fields are in a separate field in the order creation/modification dialog box.
This month, the functionality of creating required fields in the settings on the custom fields tab has also been added. From the setting, you can create and name custom fields. The field names you added in the settings will be displayed by default in the order creating dialog and the order table. In addition, each custom field name and its value are distributed in separate columns, which allows you to change each column's order in the table and sort information by column.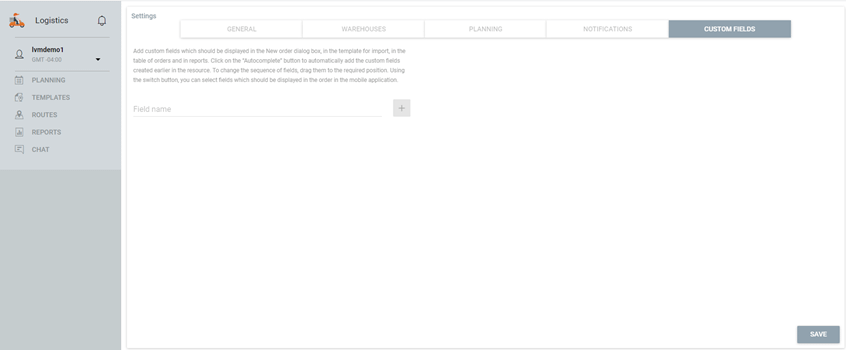 Contact us!
Contact us today for more information, pricing, and specific case studies.
Tel: 1-800-964-4551
Email: info@lvmtech.com
We are social! Follow us!