Updates: what's new in December 2020
Good day LVM Track clients and partners. Did you ever think we would be this close to the holiday season? It is hard to believe that this year is coming to end soon!
2020 was a trying year, there were many obstacles and the ongoing COVID pandemic has not made it easy. Despite the ups and downs, it has been a successful year for new technologies in the telematics industry (such as A.I. Connected Dash Cams). We'd like to thank our clients & partners for your ongoing support as we work towards an even bigger and better 2021!
***Important notice***
Please note that our office will be closed or shorten business hour on the following dates during holiday season. We will be back on the 4th January 2021 and look forward to working with you in the New Year!
**2020 Holiday Hours**
Thursday December 24th – 8am-3pm
Friday December 25th – Closed Merry Christmas!!!
Monday December 28th – Closed
Tuesday December 29th – 8am-5pm
Wednesday December 30th – 8am-5pm
Thursday December 31st – 8am-3pm
Friday January 1st – Closed Happy New Year!!!
Monday January 4th –8am-5pm
LVM Track New Features and Enhancements
Relocation of fuel consumption settings to the fuel sensors settings
The fuel consumption settings have been relocated to the Sensor Properties section for fuel sensors. This will make configuration more streamlined and easier to configure (all within the fuel sensor itself, as opposed to a different tab altogether). This will be especially helpful in situations such as machinery that has several fuels tanks, etc.
We also added the ability to bind sensors to other sensors (engine sensors to FLS, engine efficiency sensors to the selected engine sensors), extended the fuel consumption calculation by math for FLS, and сhanged the import and export process both for sensors and units, so that you could, for example, import the previously exported units correctly.
Note: Current fuel consumption settings were retained and are now available for viewing and editing in already existing fuel sensors.
The Fuel consumption tab will be still available for now (temporarily). A detailed tooltip has been added for each setting with its current location in the fuel sensors.
Blocks management on the Dashboard page
Now you can easily customize your dashboard layout by hovering over the specific block title and clicking/dragging any block to any place within the dashboard.
Dashboard enhancements
The following interface changes have been implemented:
Modified the elements' width, added indents
The pie charts are displayed clockwise
New filter by geofences in the Images table
You can download photos of a specific period and location by each client with this new feature (if the client is marked on the map as a geofence).
Application example: company required proof of completed work by photo. Each employee has a tablet/smartphone with LVM Tag installed. The employee captures before and after photos using the LVM Tag app. You can now generate a group report and apply geofence and unit filters to this report to look through the photos in a more convenient way.
Hecterra
New limits for time-consuming requests
The limits for time-consuming request rule has been changed. Prior to this change you could launch only 1 time-consuming request per resource (cultivations search, recalculation, creation of compound cultivation, etc.). Now this limitation only applies to the specific user's session but not the entire account resource. It allows multiple dispatchers to work in one resource simultaneously.
Autocomplete for the Fuel consumption rate
When you registered fuel consumption rate you had to register the cultivation manually. It was time consuming and caused potential errors. To avoid those problems an autocomplete for the fuel consumption rate field was added. The data is automatically retrieved from the entries the user utilized in the current session (up to 5 entries). The list of available values will be shown after clicking on the fuel consumption field.
Maintenance+
Creation of fuel fillings for the fleet units in Maintenance+
A new fuel fillings page was added in Maintenance+. Creating and editing fuel fillings allows you to obtain more detailed fuel expenses tracking. This works similarly to the creating and editing of services.
On the new Fuel fillings page, you will see the list of all the fuel fillings in the fleet.

Line items library: a new line item 'Fuel'
A new fuel tab is available in the line items library. You can add fuel types that most frequently used in the fleet there. There are two ways to do so:
Select from the preset types
Add the fuel type manually
With this feature, you can create fuel fillings faster by choosing the necessary type.
Fuel units of measurement
A selection feature of the fuel unites of measurement has been added. A user can select a preferred unit of measurement for fuel. This is done via the administration panel on the fleet settings tab.
Logistics
Order creation/editing dialog improvement
The display of custom fields in the order creation/editing dialog box was revised and the ability to add them was removed within these dialog boxes. Custom fields can only be added in the setting section. This prevents potential errors and streamlines how these fields are added (within a designated area, Settings).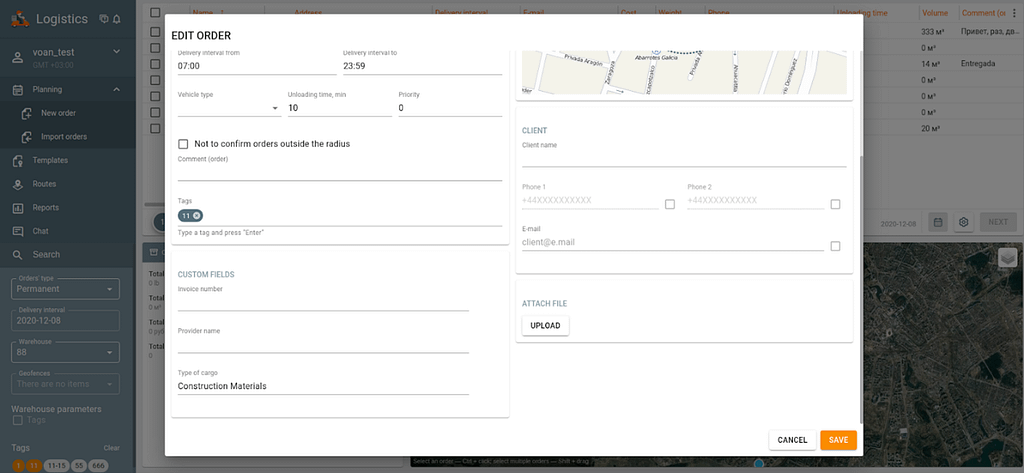 Reports improvement
A column has been added for custom fields within all compatible report types. Adds more functionality to reports and opens up new ways to view your custom field data.
Interface redesign
General interface improvements/updates: updated color scheme, replaced certain interface elements, and improved animation. The interface is now adapting better to you web browse size.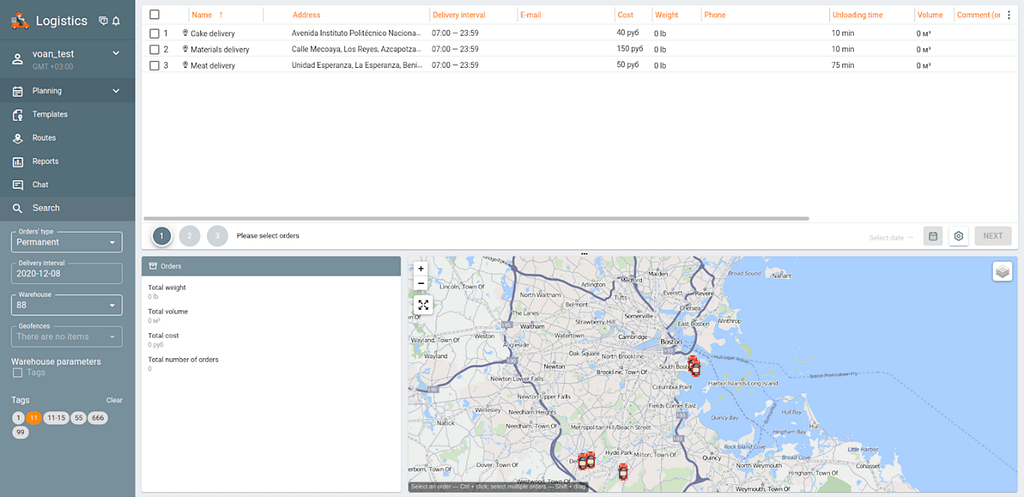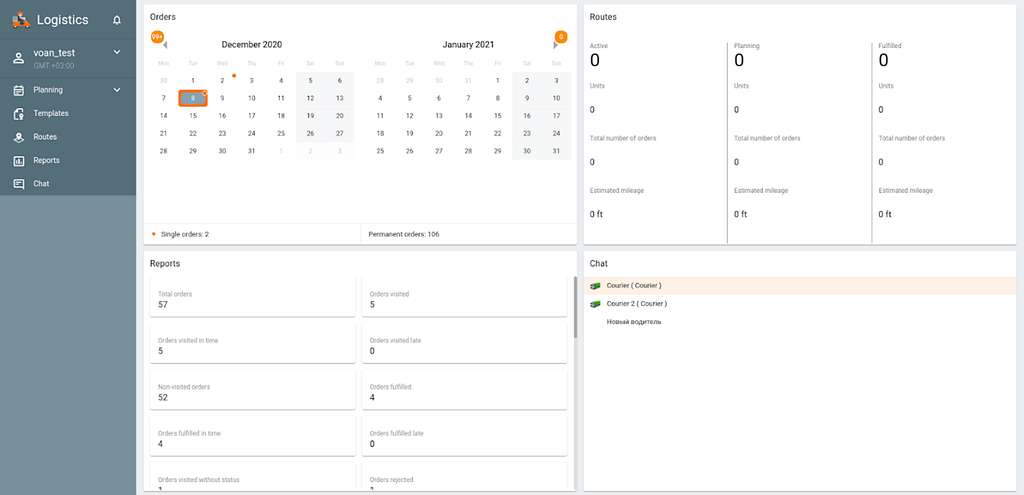 Featured Product
Who would've known the runaway success of 2020 would've been A.I. connected dash camera systems?
Read why our industry needs A.I. Dash Camera Telematics systems and their inherent benefits.
Contact us today for Q4 special pricing on A.I. Connected Dash camera systems powered by LVM Track.