GPS Tracking can be used in various industries and they take advantage of features of GPS Tracking. It not only tracks objects but also maximizes the productivity and efficiency of your vehicles and assets. Today GPS tracking services become a key management tool for the construction industry.
Why GPS Tracking for the construction industry?
Your equipment and vehicles are vital to your business. It is important to have all of them available and efficiently utilized. Without proper maintenance, your equipment can experience breakdowns.  Without GPS Tracking, your business experiences missing equipment or theft, impacting productivity and safety. Here are factors construction industry can benefit from GPS tracking;
Monitor & track your assets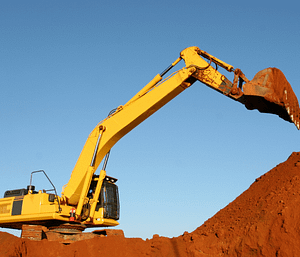 This is a major feature when it comes to GPS tracking. Literally, it tracks your assets and locates where your valuable assets are in real-time. If your asset is missing, you can track your asset using data sent by a GPS tracking tag.
Not only tracking your assets but also monitoring your assets can increase security and reduce theft.
In fact, up to $1 billion in equipment, materials, and appliances are stolen from construction sites every single year, and less than 25 percent is recovered, according to the National Equipment Register. With GPS tracking, any unauthorized movement or activity will be reported to you and you can act quickly.
Improve safety and save money
Working in the construction industry can be life-threatening. In fact, 20 percent of worker deaths in the United States are in construction according to the statistics from United States department of labor. GPS tracking devices play a huge role in preventing critical accidents and increase safety. GPS tracking devices can provide reports and notifications regarding the driving habits of their workers. It can also establish a baseline score across all drivers in your fleet based on their driving habits. It is an easy and intuitive way to provide coaching to your drivers by analyzing and highlighting the top critical events that contributed to their scores.
Here are statistics with regard to the medical costs and possible saving by coaching safety to construction workers;
Construction companies save $4 to $6 for every $1 invested in safety programs
In 2019, the average cost of a medically consulted injury was $42,000, while the average cost per death was $1,220,000
On average, construction companies spend 3.6 percent of their budgets on injuries, but only 2.6 percent on safety training
55 percent of workers believe they need more safety training, and 25 percent worry about being injured every day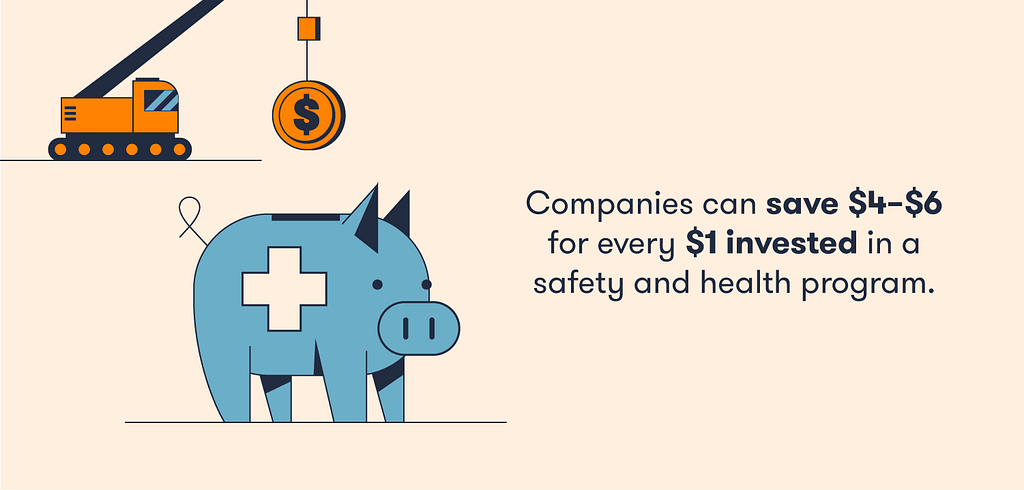 Source: BIGRENTS
Safety can be improved by not only workers but also by the quality of equipment. Using GPS tracking comes with other benefits, such as capturing and reporting fuel information and comprehending equipment/vehicle's life cycle.
Efficient use of equipment
Using equipment efficiently helps save money. When your heavy equipment is idling, it means you are losing profits and it results in increasing wear. According to On-Site, it says that "Manufacturer Komatsu estimates that an average machine's idle time is 40 percent. It is estimated that an hour of idle time has the same impact on an engine as driving approximately 40 kilometres (25 miles) because the combustion process is affected. Idling increases the likelihood of the oil temperature dropping below 100 C, which can cause water to build up and result in fuel dilution and increased acids, all of which accelerate engine wear."(On-Site).
GPS tracking software can provide a powerful dashboard to plan, control, and manage the costs of vehicle maintenance. Leverage those data, and you can reduce idling.
LVM Track Asset Tracking for construction
Effective asset tracking gives businesses an advantage that propels them ahead of the competition. LVM Track provides dynamic data including the location & status of assets in the field. Control every aspect of your equipment from maintenance to fuel management. Make use of cost-effective & reliable remote monitoring. Embrace flexibility and extensive support for a wide range of tailored devices & sensors. From maintenance based on engine hours and DTC codes, to fuel management and monitoring, LVM Track is the best choice for your business.
Contact us today
Email: info@lvmtech.com
Tel: +1-800-964-4551