Good day LVM Track clients and partners!
Can you believe it's December 2nd?  Where did the year go?  Wow 2021 went fast.  We truly hope 2021 was a good year for you, better than 2020, and everyone is healthy and doing well!
This month, we have added new functionality to the video module and add-on applications. The new functionality in the video module allows users to watch video from multiple cameras simultaneously, fantastic! Add-on applications: Agri+, users can now save a map with all the necessary layers as a PNG file on the Reports and Registrar pages. In addition, in Dispatch+, there are many changes and updates: new types of notifications, the design of some UX/UI elements, the list of orders and a map with their statuses. Read through and check out new updates.
LVM Track New Features and Enhancements
Watching playback from several cameras with save function
The video module now allows you to watch playback from several cameras on a single screen and save it as a single file.
To request playback, go to the Playback tab in the Video tab, select cameras on a unit you need, and specify the period for which you request a video recording.
You get a single timeline where the presence or absence of a video for the selected period is highlighted in colour. Click on the time you need, and the videos will appear on the same screen.

Dispatch+
Window redesign
The settings section has gotten a visual redesign to improve workflow and simplicity.  It now has a more modern design, improving user-friendliness and efficiency.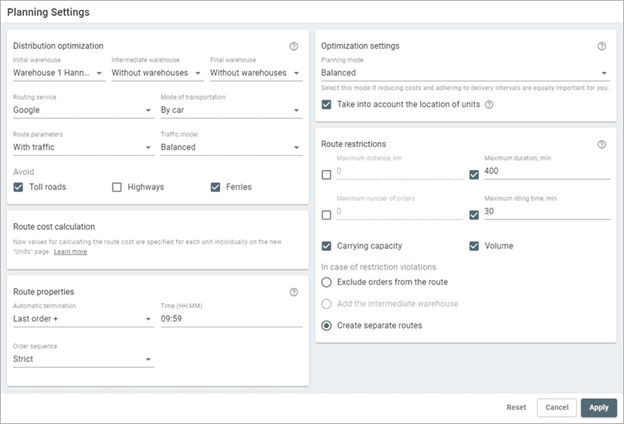 New notification types
Notifications are critical for drivers and dispatchers alike.  Our new notification options expand our ability to improve field communications, helping avoid delivery delays.
Visiting an order. The driver receives this notification type when order is visited but its status hasn't been indicated yet. For example, a vehicle enters a geofence and stops there, while the order isn't fulfilled yet. The new notification type makes it easier for the driver and the dispatcher to track the order fulfillment.
Orders ready to be sent. Such notifications are used when the order has been picked from the warehouse but has not yet been passed to the driver. They are sent simultaneously to all clients whose orders are on the list. So the client is always aware of what is happening with their order.
Adding range selection and displaying order statuses on the map
Order status (Confirmed, Rejected, or The status is not specified) can be viewed on the map in the Routes page and in reports for planned and actual routes: tick boxes and cross icons. This allows you to quickly track changes in the number of orders and adjust the route.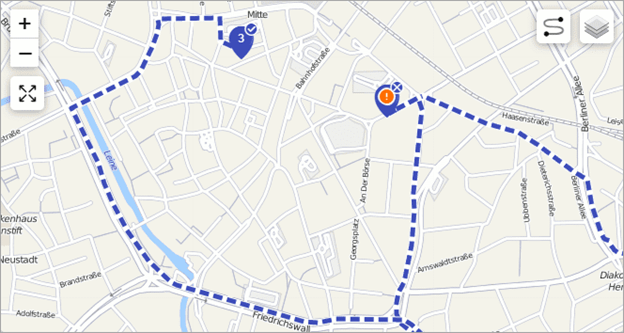 You can now select several orders arranged one after another. To do this, you should select the first order of the range, hold down Shift, and select the last order. This way you won't waste time processing each request separately.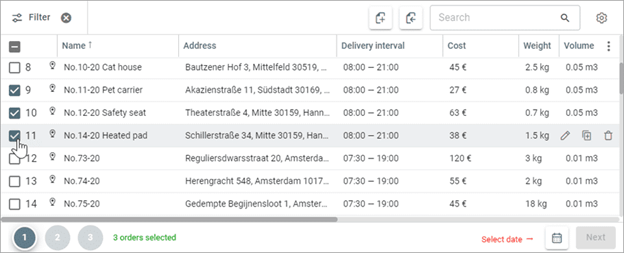 Agri+
Generating files for maps with cultivations
Last month we added a new feature allowing users to export a map with fields to a PNG file. This month, this feature was added to the Reports and Registrar pages for potential and registered cultivations as well.
You can now get a map for a group of cultivations (for example, for a week) or each cultivation separately, with the scalable ability. The map may contain several layers, previously selected in the properties of cultivation. Now it's easier to track the volume of cultivations and provide this information to stakeholders.
Would you like to know the latest updates and news in your targeted industry? Visit our blog to check all updates and the latest news. 
Contact us today!
Email: info@lvmtech.com
Tel: +1-800-964-4551