Essentials of intelligent tracking
ASSET TRACKING
Keeping track of your high value assets doesn't need to be complicated or costly. At LVM Track, we make asset tracking simple. We deliver easy to use Asset Management solutions all within one convenient, powerful platform.
Protect valuable fleet assets
Enhance asset management
Increase profitability
Effective asset tracking gives businesses an advantage that propels them ahead of the competition.
LVM Track provides dynamic data including the location & status of assets in the field.
Control every aspect of your equipment from maintenance to fuel management. Make use of cost-effective & reliable remote monitoring. Embrace flexibility and extensive support for a wide range of tailored devices & sensors.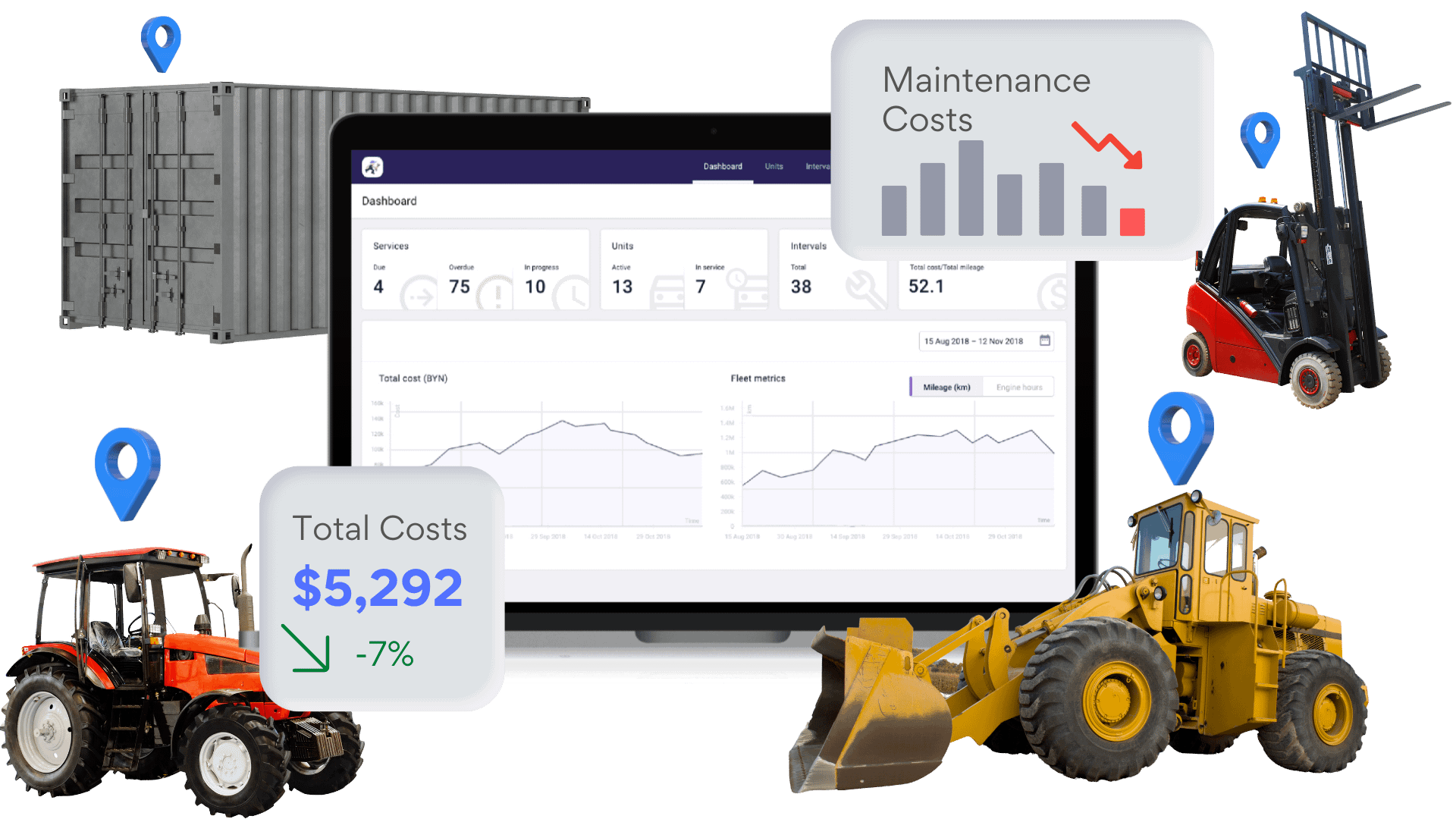 Real-time Asset Management
LVM Track provides a cloud-based system, seamlessly integrated into mobile applications featuring a wide range of IoT solutions. Get real-time asset tracking visibility with detailed reports on their location. Know your assets' whereabouts with a click of a button to save time, reduce dwell time, with the added convenience of not having to physically look for your asset. Reduce costs by ensuring critical assets are available and identified quickly when you need them the most.
Protect Your Valuable Assets
LVM Track gives you clear visibility on your entire pool of assets and their current status. Using real-time Geofence status with reporting and alerts, you can detect potential theft or unauthorized use. Prevent potential loss and impact to your business by taking immediate preventative action.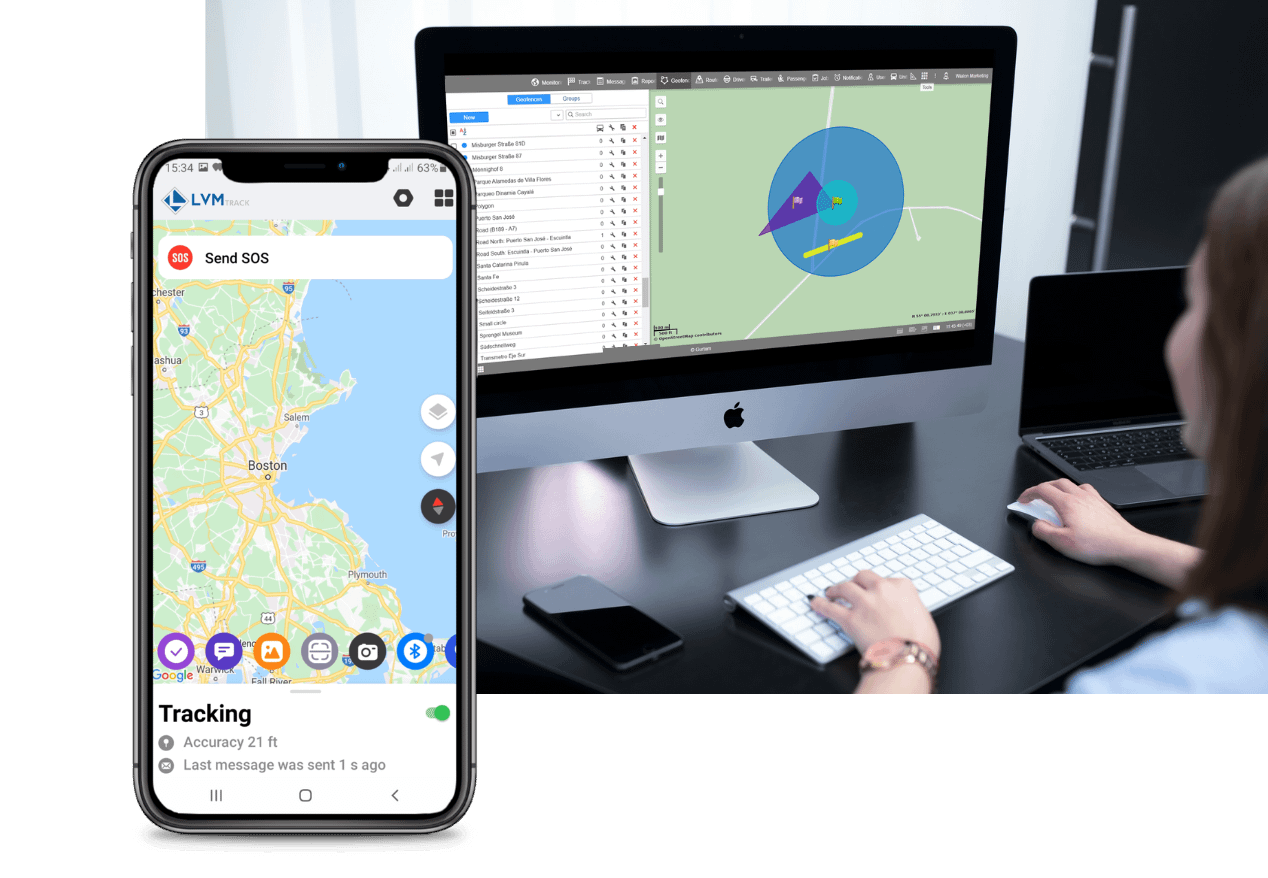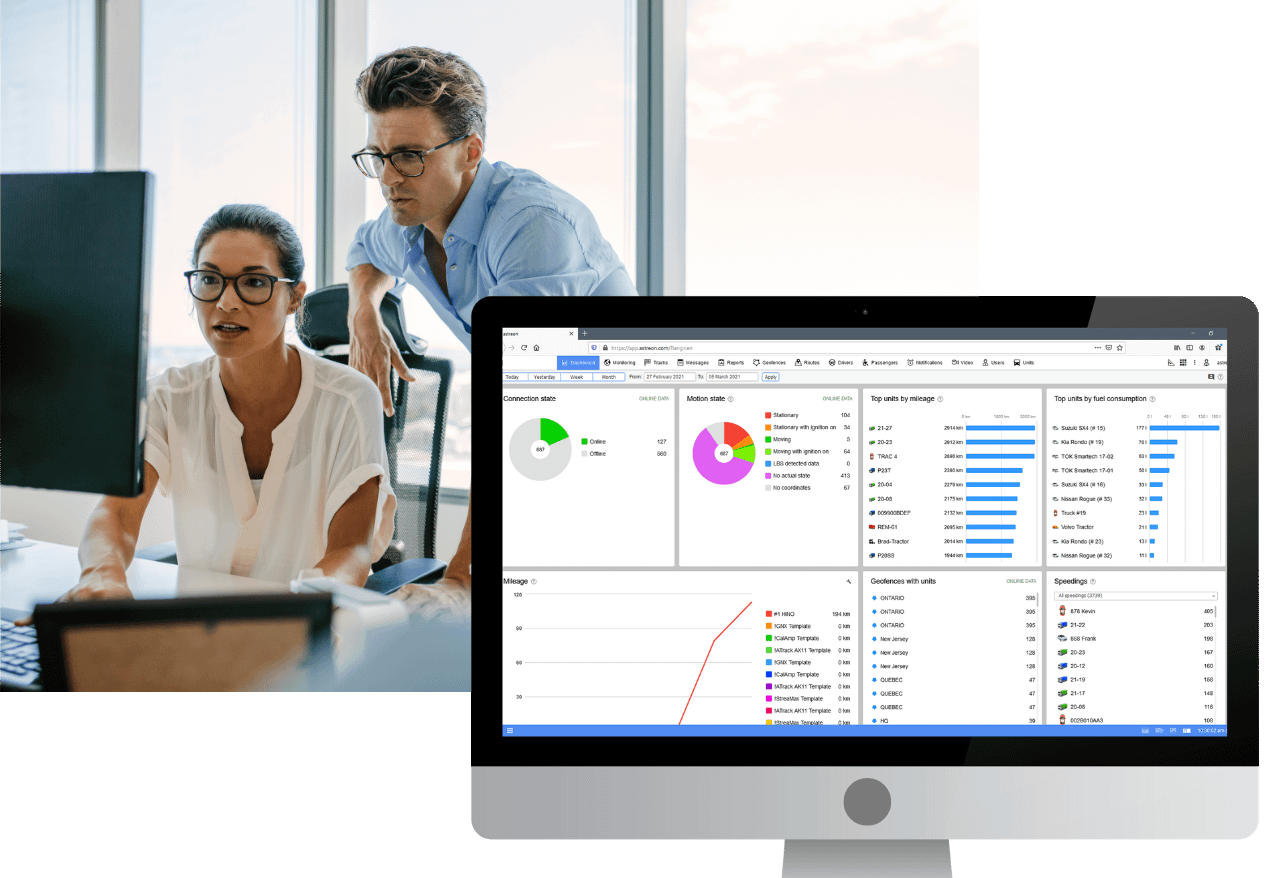 Improve Productivity
LVM Track's comprehensive asset management solution reduces paperwork, simplifies workflow and optimizes processes. Make better, quicker decisions with real-time insight into your assets' current status and availability. Automate reports and create custom notifications to alleviate your team, keeping the focus on what matters.
Maximize Asset Utilization
Get a deeper understanding of asset life cycle to reduce or eliminate unnecessary maintenance cost. Additionally, by leveraging KPI's such as dwell time you can optimize utilization of your current assets and allocate existing resources more effectively.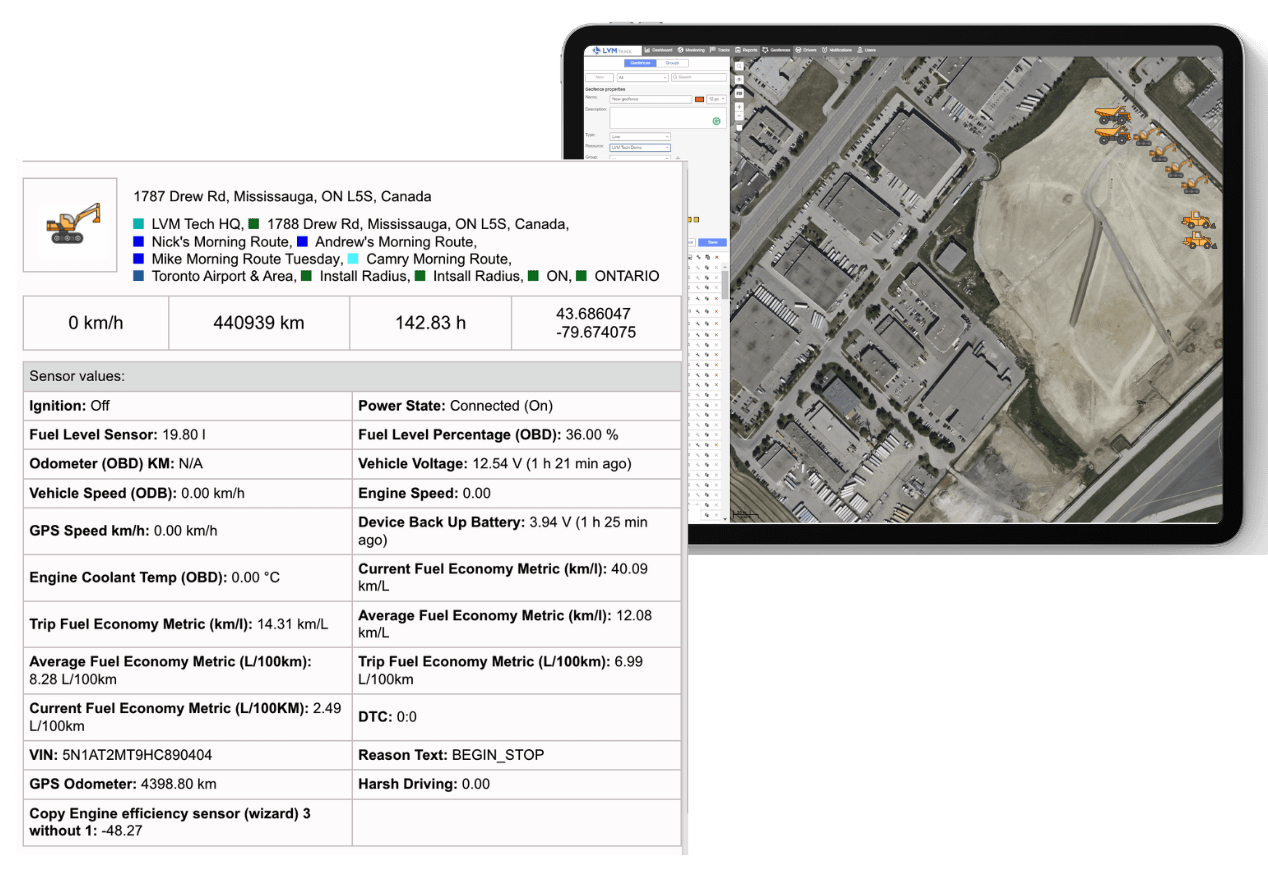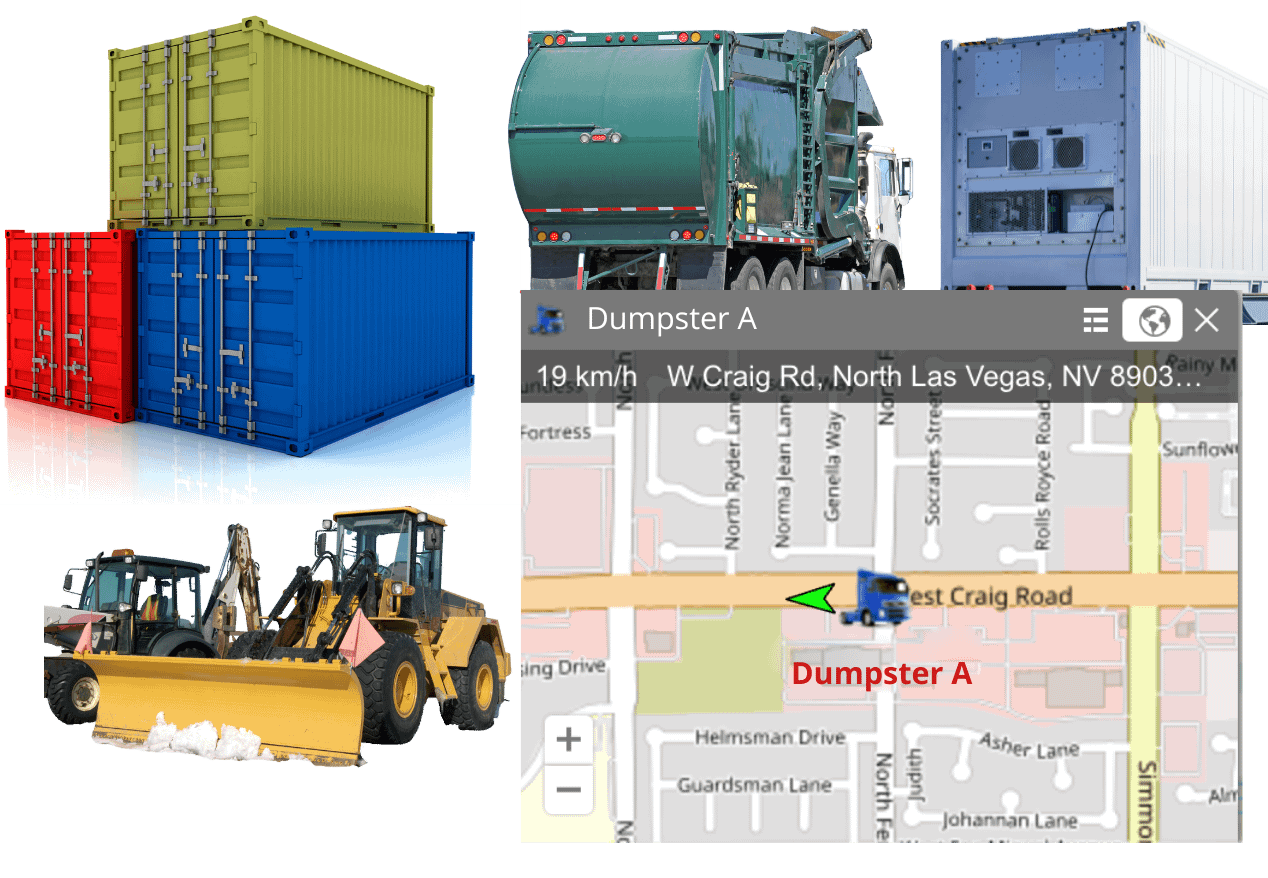 Non-Powered Asset Tracking
Locating non-powered assets (such as trailers, containers, chassis, bins, etc.) can be time consuming. With real-time repots & alerts you can keep your finger on the pulse by knowing where your asset is, where has it been previously, and whether or not it is being used within authorized parameters. LVM Track can help with more effective asset inventory management, increase security from unexpected events, and provide peace of mind.
Asset Tracking Solutions for Industries
LVM Track Resources
Asset Tracking Resources
As winter approaches, Canada's vast landscapes transform into a snowy wonderland. However, for fleet managers responsible for snowplows...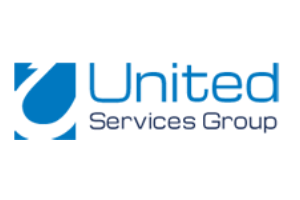 Great service and knowledgeable support staff. LVM helped to lower our monthly mobility bills, as well as provided an advanced, cost effective GPS Fleet Management platform for our company vehicles.

LVM is a great company to partner with. By empowering our Fleet Managers with LVM Track, our fleet is running more efficiently than ever. Costs are down and overall productivity is up!
A leading provider of solutions in the AVL/GPS tracking industry
Contact us
Save your time and money, and ultimately increase profitability to directly impact your bottom line with LVM Track!