Compliant with FMCSA, DOT, and NSC
Switchboard ELD
Canada & USA Compliance
Stay compliant with the ELD mandate and streamline your operations from asset tracking to IFTA automation, dashcams, and more.
Stay Compliant
Get Up And Running in 15 Minutes
Over 3000 fleets across North America simplify their safety and compliance with Switchboard.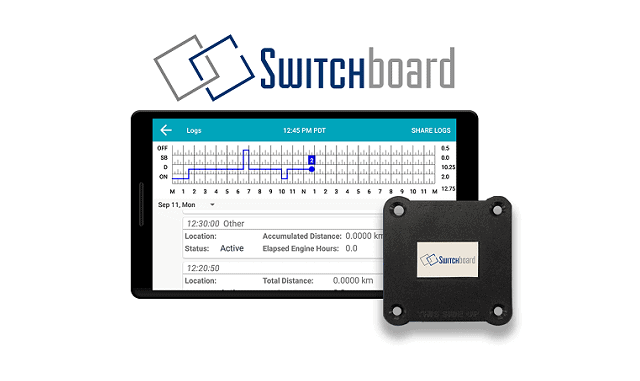 ELD
The unified fleet management solution
Incredibly easy-to-use for drivers
Stay compliant with the ELD mandate and streamline your operations from asset tracking to IFTA automation, dashcams, and more.
Switchboard will simplify your end-to-end fleet management operations, with asset/vehicle tracking, an easy-to-use ELD, driver management, and more. No need for training or experience. It allows you easily to set up and comply within minutes. Switchboard ELD enables you and your staff to focus on the business while relying on Switchboard to do the heavy lifting of compliance and platform simplification.
Trusted by 2000+ fleets across North America
The app can be set up and learnt in 10 minutes
24/7 access to the support team
DVIR
Digital Vehicle Trip Inspection Reports
Make sure your Drivers fill out proper inspections
Switchboard automates DVIR process, simplifying the pre-trip and post-departure inspection process for drivers by embedding the steps required right in the app. It will also notify both drivers and managers if there are any post-trip inspection compliance issues or required repairs, so.
Pre-Trip and Post-Trips with driver signature sign off
Get alerts when drivers forget to complete pre-trips
C-TPAT Trip Inspections supported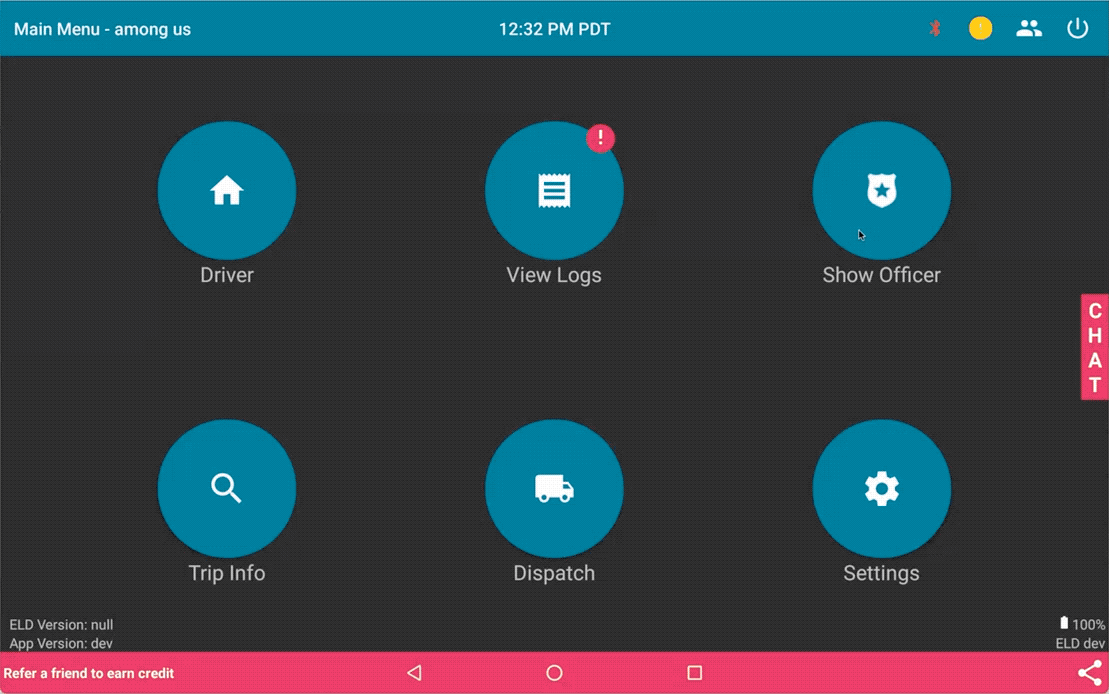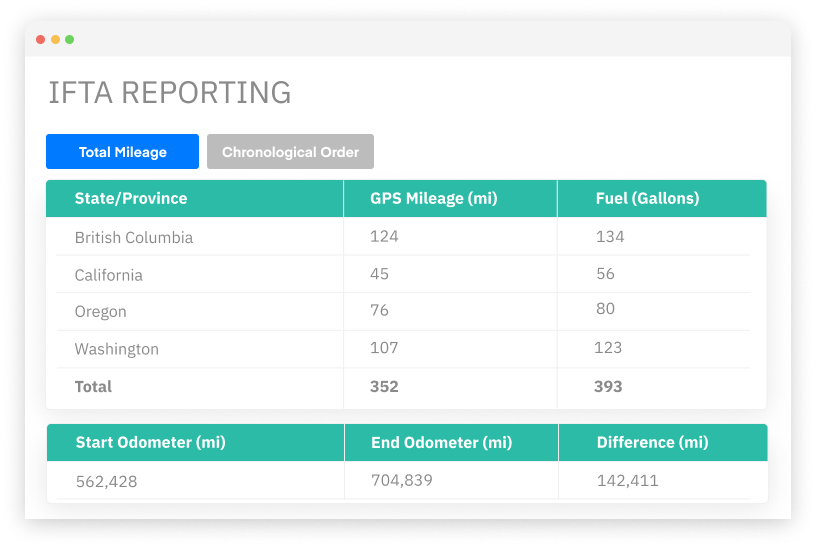 IFTA Reporting
IFTA Mileage Reports Automated
A few clicks are all it takes. Instant IFTA reporting per state/province.
Switchboard automatically calculates mileage travelled per region with a combination of GPS tracking and odometer readings. It also generates mileage reports for any driver to plan routes or audit driver mileage reports automatically. With Switchboard ELD, you can automate IFTA Workflow in minutes.
Instant IFTA reporting per state/province
Generate mileage reports for any driver
Upload receipts from any fuel card
Engine Diagnostic Insights
Get ahead of vehicle malfunction
Save money and headaches by getting ahead of any issues in your fleet
Switchboard has implemented engine diagnostics algorithms to allow drivers and fleet managers to tell how their vehicles are performing on the road easily. Fleet Managers get alerts as to which vehicles are throwing error codes and how frequently they have a certain diagnostic error.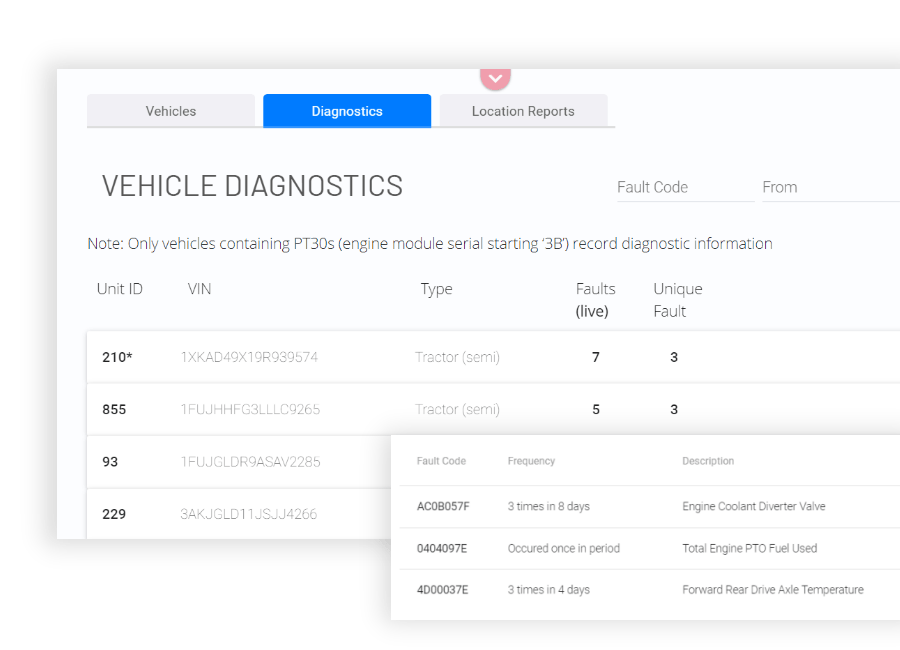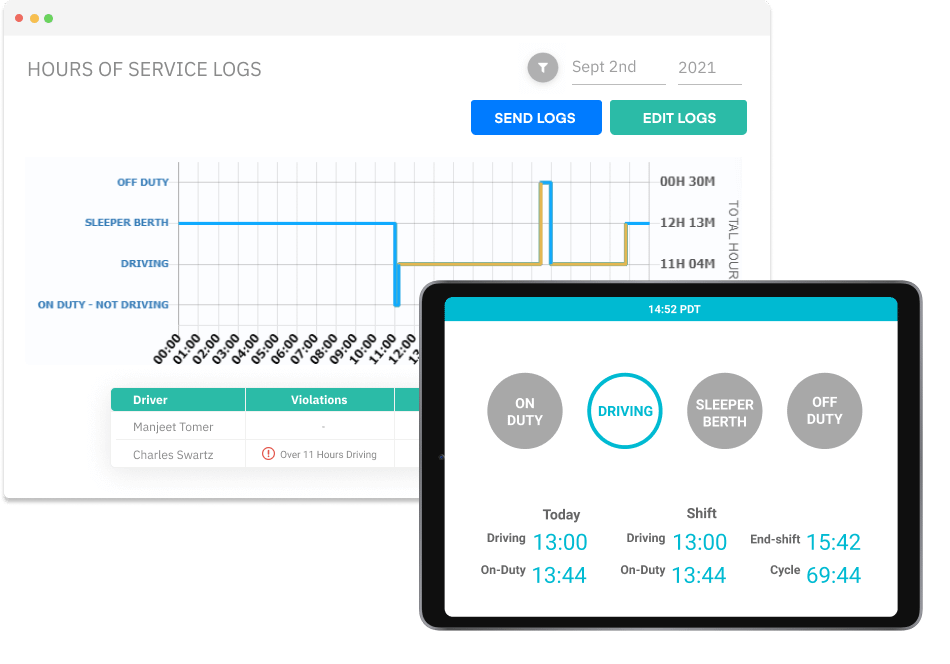 Hours of Service
Manage fleet safety from one location
View all your drivers in real-time
Keeping track of all the hours of service rules takes too much effort when you have the rest of your job to worry about. With Switchboard ELD, you know exactly how much time is left for each hours-of-service rule.
View driver logs at the click of a button
Fix hours-of-service remotely with Log Edits
See how many cycle hours your drivers have remaining
Travelling between the US and Canada?
Switchboard automatically switches between US and Canada rules based on your GPS location.
Intuitive User-Friendly Design
FMCSA & Transport Canada Certified
Reliable Bluetooth Connection
Great System for Small Drivers or Owner Operators
Automated Reporting for IFTA
Optional AOBRD Availability
Supports HOS Rules for the US and Canada
Switchboard ELD is integrated with tracking devices from verified manufacturers so that we could offer an entire telematics package to any fleet owner.
The Federal Motor Carrier Safety Administration(FMCSA) has published a list of ELD mandate changes their goal is to improve the clarity...
A leading provider of solutions in the AVL/GPS tracking industry
Contact us
Save your time and money, and ultimately increase profitability to directly impact your bottom line with LVM Track!