Curtail unsafe driving habits and identify risks
Driver Safety
LVM Track provides simple yet powerful tools to ensure the safety of your drivers.
Reduce on the job vehicle accidents by up to 98% with these value-added services.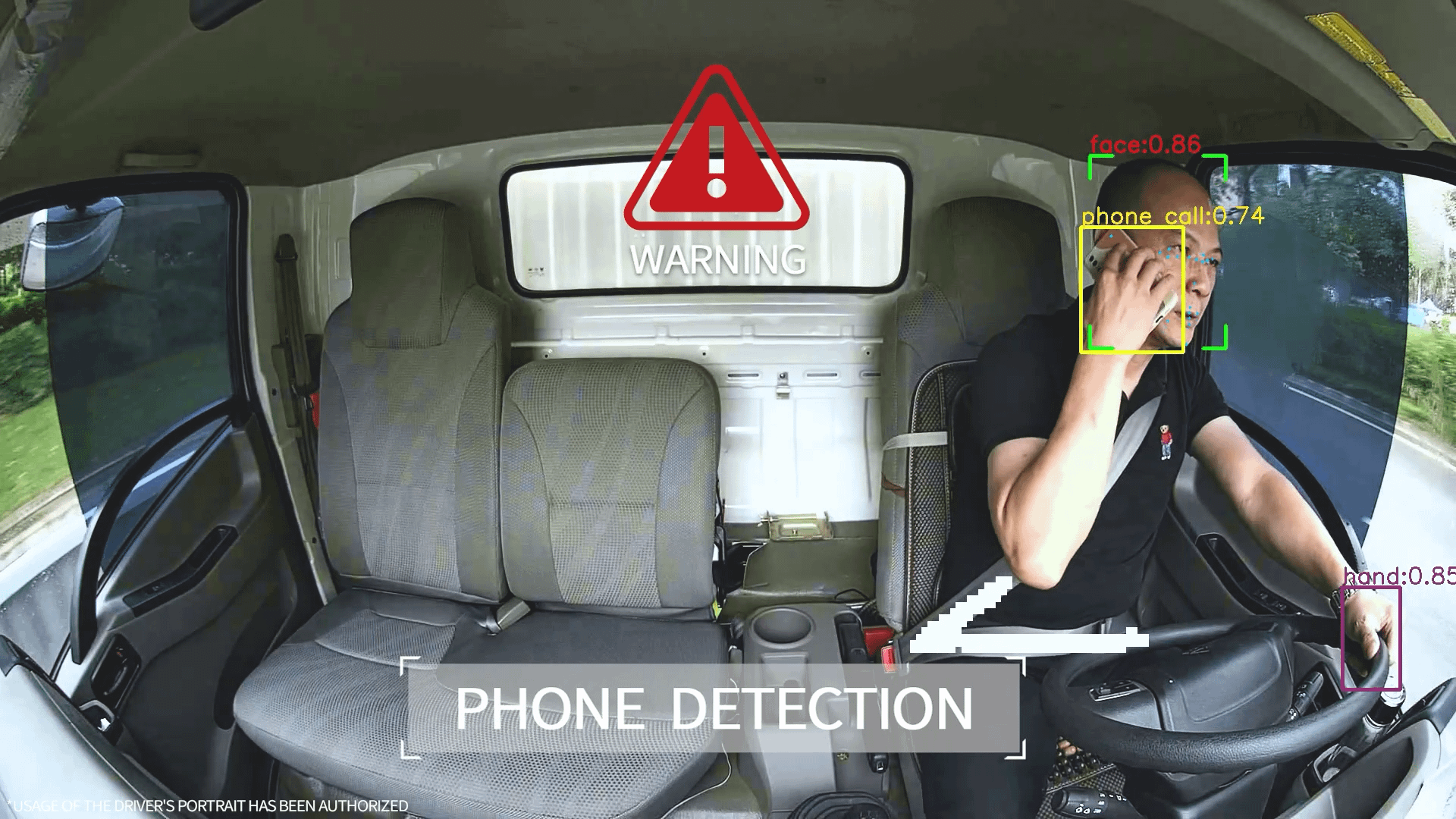 Driver Safety
Powerful tools to ensure the safety of your drivers
People are your most valuable asset. LVM Track provides simple yet powerful tools to ensure the safety of your drivers. Curtail unsafe driving habits and identify them before they become a problem.
The proactive approach is your safest approach. Reduce on the job vehicle accidents by up to 98% with these value-added services.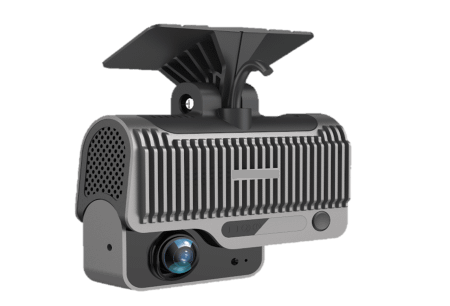 A.I. Dash Cams
By using LVM's connected A.I. Dash Cam solutions, you automatically decrease risk and liability + proactively increase driver safety. LVM offers a wide range of dash cam solutions in various form factors to fit any need, from passive cameras with local on-board data storage to live integrated cameras with web storage and advanced A.I. capabilities.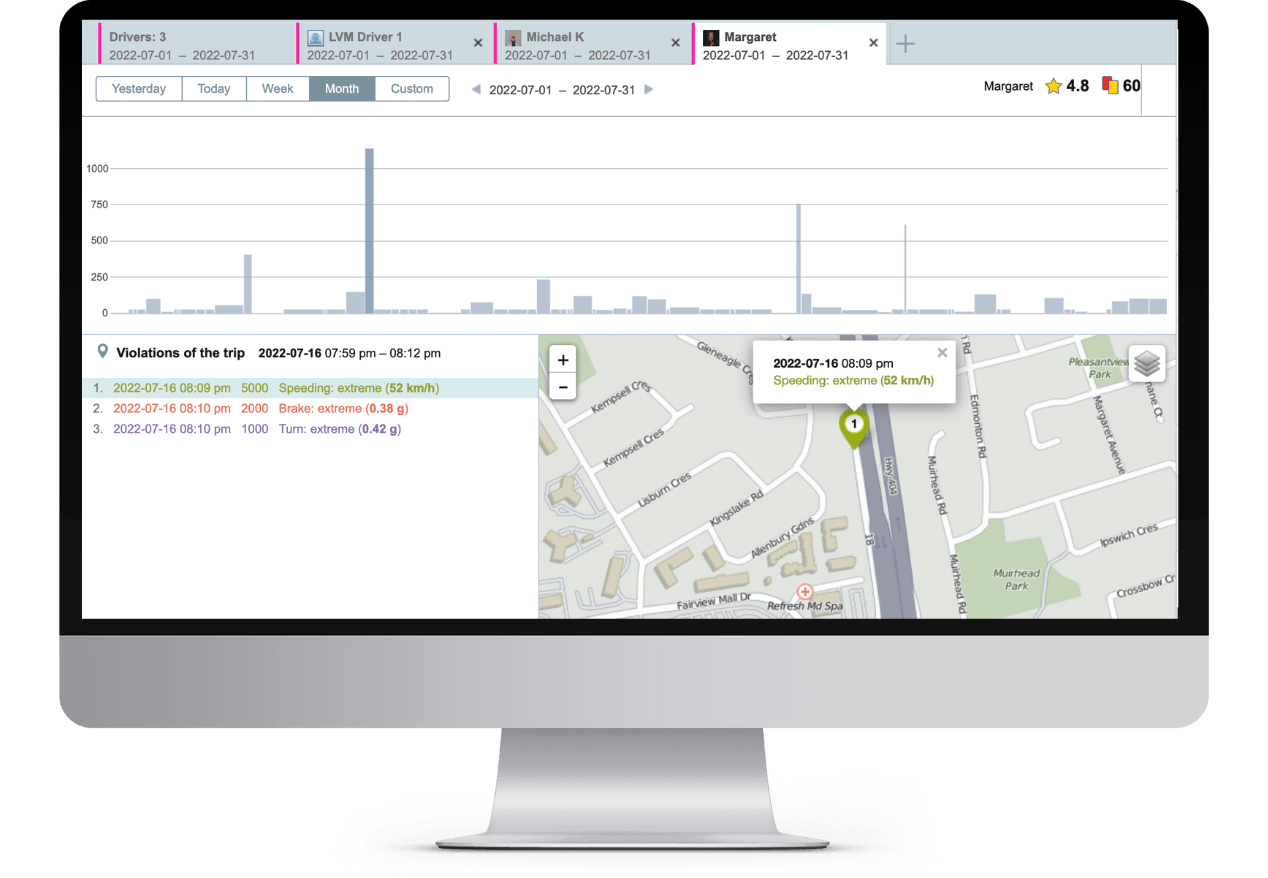 Driver Score
Safety+ , an add-on, enables you to establish a baseline score across all drivers in your fleet based on their driving habits. It is an easy and intuitive way to provide coaching to your drivers by analyzing and highlighting top critical events that contributed to their score.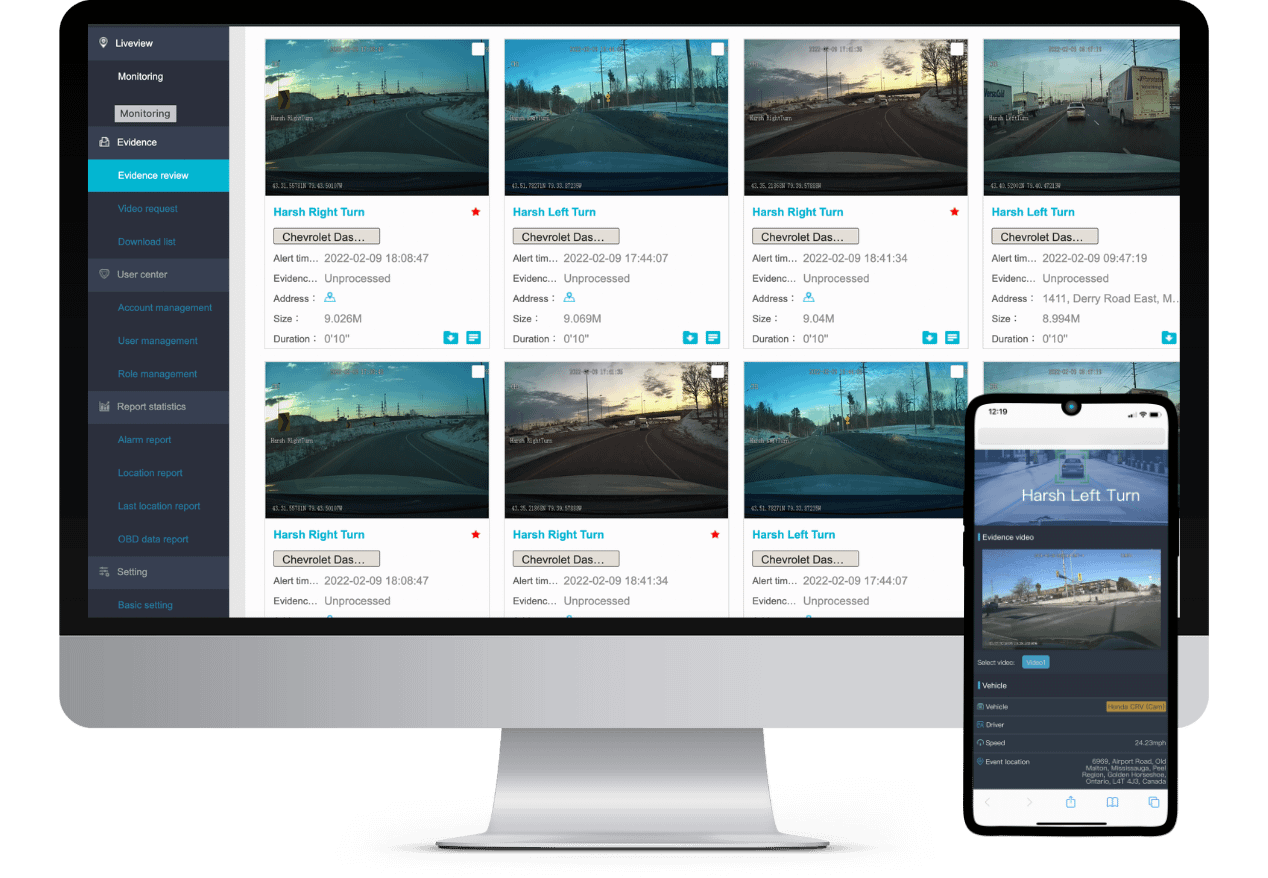 Driver coaching & Alert
Critical events are automatically uploaded to the web portal where it can be reviewed & coached to keep your team safe. By reviewing videos with drivers and engaging in active coaching you can curtail this behavior to reduce fleet maintenance costs as much as 16%.
When your driving was bad habit, you receive driver Safety Notification Alert via email/text message.
Assess a driver's professionalism
The solution evaluates driving skills based on penalty points for such violations as speeding, unnecessary acceleration, heavy braking, acceleration while cornering, etc.
Parameters for the assessment of driving skills
The option to select parameters for driving behavior analysis: Acceleration, Braking, Speeding, Reckless driving, Acceleration while cornering.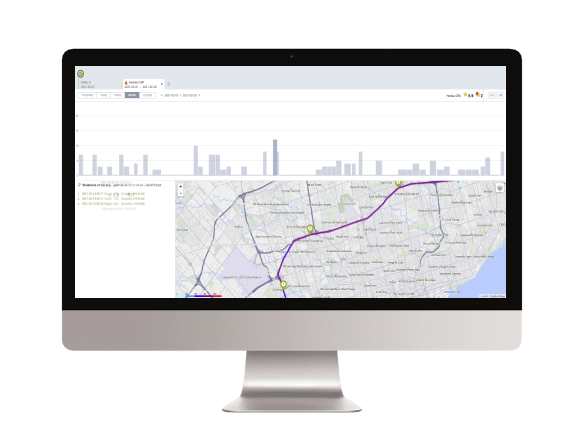 Trip Analysis
A detailed report on trips with a map and a violations table, the driver's rating displayed with regard to the trip duration in the form of a column.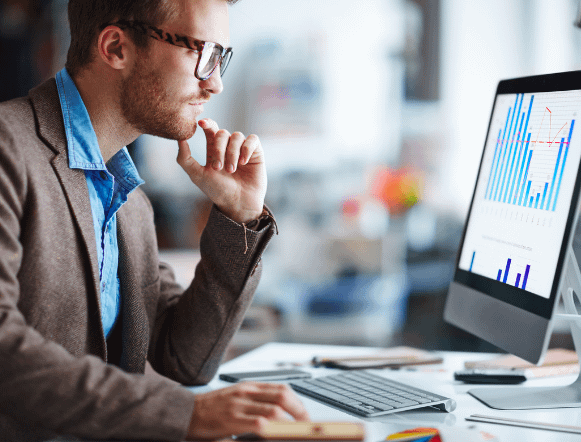 Reports
Several types of reports for a comprehensive driving behavior analysis: by driver, group of drivers or units for any period. Export to PDF and XLSX files.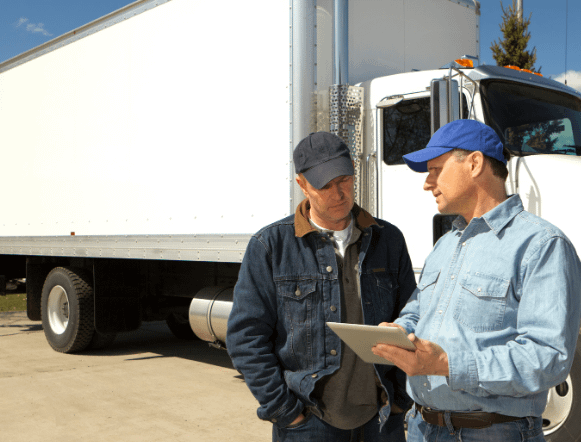 Fuel consumption reduction

Minimization of harsh maneuvers while driving, together with optimal vehicle movement speed, allows reducing fuel costs and consumption.
Transportation safety

The driver behavior monitoring system helps ensure transportation safety for goods and passengers, as well as for other road users.
Savings on maintenance

It allows transport companies to keep their fleets in proper condition and reduce the need for repair.
Staff efficiency

The driver behavior monitoring system arms a company with structured information on the work of its employees. It allows managers to quickly detect and educate inefficient drivers, identify the best ones, and reward them.
Ecology

The improvement of driving skills reduces fuel consumption. As a result, fewer emissions get into the atmosphere.
A leading provider of solutions in the AVL/GPS tracking industry
Contact us
Save your time and money, and ultimately increase profitability to directly impact your bottom line with LVM Track!